Tulip is Proud of Our Students Who have Made it Big & Started Own Centers :
Below are only a few names, 1000s of Tulip Graduates have started their own Health and Cosmetology Clinics.
* Dr. Amit Karkhanis (Dr. Tvacha)  * Dr. Puneet Nayak (PreetiSlim)  * Dr. Vidyut Sodha (Fat2Fit)  * Dr. Bhavna Shah (Fitness Highway)  * Dr. Sonal Doshi (Trinity)  
* Mr. Abhineet Gupta (Poison,Bhopal)  * Dr. Simple Aher (Skin Lounge)  * Dr. Kshitija Rao (Perfect Image)  * Dr. Rupali Warty (Purity)  * Dr. Divya (Dr Nigam's Good Health)  * Ms. Avantii Kalele Bhatkar (Dazzle)  * Ms. Shelly Khera (Slim Sutra)  * Dr. Sharda Shirke (Skin Vitals)  * Dr. Sadhana Mhatre (Clear Image)  * Dr. Monica Jacob (JM Medical)  * Dr. Sonali Mane (Skin Shine)  * Dr. Nita Narke (Beauty Clinic, Kolhapur)  * Ms. Simran Chotiaramani (Simran's)  * Dr. Priya Weling & Dr. Sadhana Pawar (Rejuve) *  Dr. Devendra Bhanushali (Shape Up)  * Dr. Geeta Shah (Fat Free)  * Mr. Ravi Krishnamurty (NutriClinic)  * Ms. Lataa Sheth (Lifestyle centre)  * Dr. Jasbir Kaur Karel (Dermaessentia)  * Dr. Neha Gogia (Metamorphosis)  * Dr. Amrapali Patil (Trim & Tone)  * Dr. Rohini Muley (Ageless Cosmetic)  * Mr. Riddesh Jani (Sketch Cosmetology)  * Dr. Uma Shah (Cosmeto-Clinic)  * Ms. Disha Shah (Perfect Curve)  * Dr. Charushila Dalavi (True Skin)  * Dr. Surjeet Bawa (Ultra Slim)  * Ms. Lavi (Deep Wave-Hair, Pune)  * Dr. Armaan Shaikh (Cosmetic Clinic)  * Dr. Alafiya Sogiawala (Lucky Clinic)  * Dr. Swati Pradhan (Live Light) * Dr.Sameera Sirguroh (Wellness Clinic)  * Dr. Prakash Trivedi (IVF Specialist) * Dr. Chamaria (Royal Dental Implants)  * Ms. Sunaina Tijo (Evolette Wellness)  * Dr. Rashmi Girap(Skinature)  * Dr. Baswant Ashthekar (Live Young, Belgaum)  * Dr. Ajitem Joshi (Midas Touch, Nasik)  * Keyuri Dharod (Classy Weight Loss)  * Rashmy Naik (The Skin Studio).

The list is too big to include all.
Here's what our Students say about us....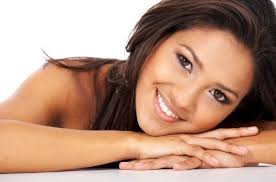 Cosmetology (Skin . Hair . Obesity)
I am a Homeopathic Physician from Nasik. Recently (May to July 2017) every Sunday traveled to Mumbai for Skin, Tricho & Obesity courses from 9am to 4pm. The travel & efforts were worth it as the training at Tulip was very professional & well planned. Within 3 months of my Cosmetology practice I could double my income. I am very happy.
I had initially done a Cosmetology course with an institute situated at Andheri (W) in Mumbai, but did not get the confidence to perform the face & hair therapies. Then my doctor friend who had studied at Tulip International at Dadar and who had started her own clinic suggested me to again study at Tulip International. I did so. And then could I see the difference in the approach. Firstly Tulip does not bargain in fees. It is fixed and same to all. This gave me the first assurance of quality. Secondly the curriculum is systematically planned & well-executed. Thirdly & importantly the quality of trainers are far superior. It was a good learning experience.
The Skin Aesthetics& Trichology courses at Tulip that I did in 2008 coming all the way from Kolhapur every Sunday was worth the effort. Today I run a very successful Cosmetology clinic in Kolhapur.
Obesity Management, Nutrition & Diet and Skin courses at Tulip gave me confidence to start a Obesity Management Clinic in Thane.
I am a practicing Dentist, I did 4 courses viz. Skin, Hair, Obesity & Nutrition & Dietetics courses at Tulip. These courses have have allowed me to diversify my dental practice further into Cosmetology field. Tulip training was precise and industry relevant.
I had considered 3 institutes in Mumbai for my Cosmetology courses. But strong recommendation from my friends who were ex-students of Tulip and my personal enquiry that I did at all 3 institutes set Tulip apart as a very professional institute. Their straight forwardness and "No Big Talk" attitude proved their sincerity. Today I run 2 successful Cosmetology clinics in Khar & Ghatkopar in Mumbai.
The 3 courses of Skin, Trichology & Weight Loss at Tulip encouraged me to start cosmetology practice along with my General Practice at Bhandup, Mumbai. I am enjoying my cosmetology practice very much.
After doing Skin & Tricho courses with Tulip, they immediately placed me in a leading Skin clinic in Bandra West with a leading Dermatologist. Thanks Tulip.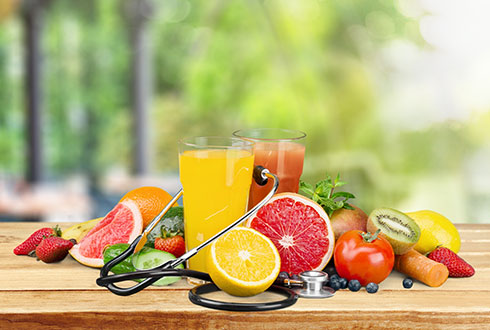 Nutrition & Diet Planning
Today I work as a Dietician in a Hospital & ICU center in Thane and manage the Lifestyle disease problems of patients. All thanks to a well-structured course of Nutrition & Dietetics at Tulip. Fitness course that I did along with Nutrition really works wonders in managing diseases like Diabetes, Obesity, Cardiovascular etc.
I traveled from Jodhpur, Rajasthan every Sunday only for doing the Nutrition & Diet Planning course with Tulip. I had heard it was good and today I can say the same. This course and this institute are meant for serious & sincere learners.
The 2 courses Nutrition & Fitness at Tulip gave me the freedom of working as freelance healthcare consultant from home. I also conduct corporate lifestyle workshops. This profession suits me as I have family responsibility and couldn't do a full-time job.
The Nutrition & Diet Planning course at Tulip allowed me to work as Dietician in Saifee Hospital. Today I work as Corporate Dietician in Aditya Birla Group in Worli. The Fitness course that I did also helps me conduct Fitness workshops for our employees.
The Nutrition & Diet course of Tulip is meant for hardworking students. Luckily I had a bunch of good batch colleagues; else the casual learners who are not serious learners tend to always bad mouth such kind of strict institutes. One needs to have focus in ones work. Isn't it?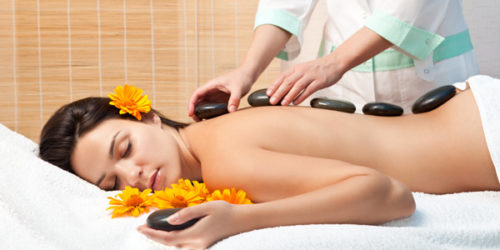 I did Massage & Spa course in 2007. The training was excellent. I was placed in Jiva Spa at The Taj Hotel, were I rose to become Spa Supervisor. Today I am working as Manager in a Multi-national Spa brand.
I am a Beauty Trainer at Christian Valmy institute. I did Spa & Massage course with Tulip to further my beauty training knowledge. The practical training here was excellent besides the scientific theory of each topic made us understand the importance of each therapy clearly. Thanks to Kamat sir.


I did Massage course at Tulip in 2007. Today I am working with Mumbai Cricket Association (MCA) for Mumbai Cricket Team as Massage Therapist. Hopefully I will work for the Indian Cricket team soon. All credit to Kamat sir who was very motivating & strict.
After doing Massage & Spa course with Tulip in 2011, I work as a Freelance Body Therapist in Mumbai. Surprisingly I earn almost 3 times the salary I used to earn as a accounts clerk in a nationalized bank. Besides the increased money, the job satisfaction is high as I get to interact with people and they value my work. I am very happy now than the boring figure work that I used to do before.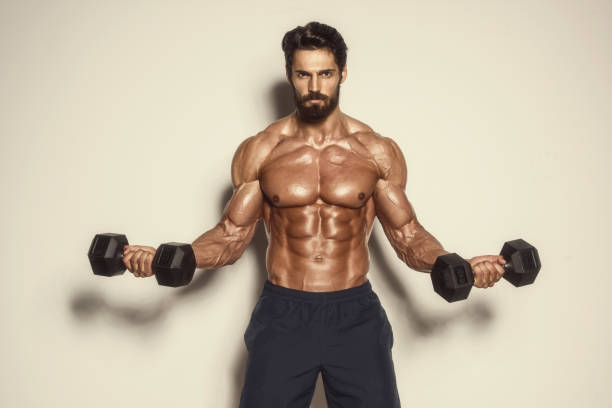 I started working as a Fitness Trainer in Talwalkars immediately on completion of my Fitness course in 2008. My teacher Mr. Kamat encouraged us to dream big and achieve big and now I am working as Freelance Personal Trainer from 2010. Wish Tulip all the best.
Thanks to Tulip, the scientific knowledge in Fitness gave me confidence to independently function as a Fitness Consultant. Today I manage 2 Gyms in posh residential complexes in Andheri & Kandivali.
I had lost interest in studies after failing in SYBCom and was depressed but Fitness & Massage courses at Tulip helped me to get a job as Fitness Trainer at Power Gym and I also get private massage clients. Today I am earning more than many of my graduate friends. I strongly recommend Healthcare courses at Tulip as any courses related to body will always earn for you.
The Fitness course at Tulip has helped me to increase my practice as a Dietician. I get results faster and earning is also better. I recommend Fitness for all Nutrition & Diet students.
The Contents and Design of this Website are protected under "Trademark and Copyright Laws". All rights reserved. The unauthorized reproduction or distribution of the contents of this website including but not limited to the course materials is illegal. Any attempt by a user to steal/copy such content will result in the user being prosecuted under the applicable national and international copyright laws. Convictions under criminal/civil copyright infringement, including infringement without monetary gain may include jail term and/or severe fines for each instance of copyright infringement.